cPanel is a fully featured web hosting control panel system. it allows you to manage every aspect of your server's web hosting through a user-friendly interfaces. We assign our web hosting clients cPanel accesses to let them manage the site easily and independently.
Since some of our clients still feel confused on how to use cPanel, the powerful web hosting tool, we will set up related online instruction tutorial step by step. Here I'd like to demonstrate the login process of cPanel
Step1: type your domain name +"/cpanel" into the address bar, then press 'Enter' key, as shown:



Step 2: input username and password

then, it will pop-up a login panel as shown:

or a login page like this: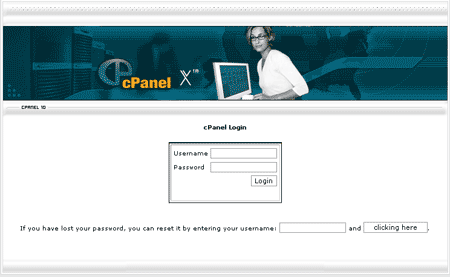 Both of them require you input the username and password correctly, otherwise you wil be rejected to access the cPanel system.
Step 3: start operation
If you input the username and password correctly, the cPanel system will transfer to it's main page, which lists all the tool links on it, as shown: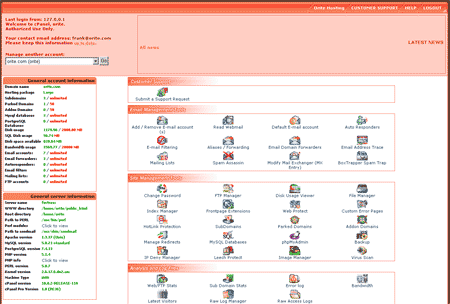 then you can do site management work by clicking on them. we will talk about how to use these functions later on.
Step 3: Logout
To make your system safer, do not forget log out it once you finished operation. to Sign out the system, you just need to cilct the "LOGOUT" link on the upper-right corner, as shown: